Acrylic Body Rotameter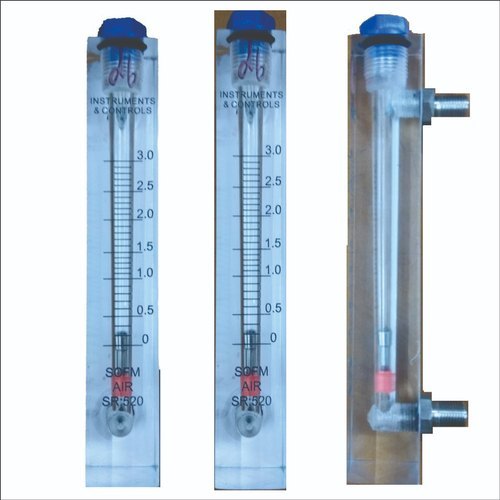 Acrylic Body Rotameter
Product Description
DB make Acrylic Body Rotameters are useful in measuring rate flow of liquids and gases. They are available in glass , plastic and metal. We offer acrylic body rotameters which are highest in accuracy. clear acrylic plastic body rotameter. we directly use tapered tube directly in the acrylic plastic body itself. Acrylic plastic is highly stable chemical resistant and gives clearness like glass which enables clear visualization of flow. In Acrylic Body rotameter, Flow range is calibrated, engraved and coloured with black on body itself for long lasting durability.
Technical Specification:

Suitable for inline installation with flange or screwed
Connection with several options of materials for wetted parts.
Product details


| | |
| --- | --- |
| Country of Origin | Made in India |
| Tube Body Construction | Acrylic, SS |
| Float Material | SS, PP |
| Application | Laboratory |
| Usage/Application | Liquid /Air/ Gas |
| Brand | D B Instruments |
| Range Ability | Customized |